---
Rebellion Dogs' focus is on Alcohol Use Disorder (AUD) and other addictions. Today, let's welcome others in a discussion with all who consume alcohol and/or other recreational drugs.
News Flash: pandemic life has led to 14% more alcohol consumption compared to pre-pandemic patterns. We're not counting your empties in the recycling bin; we're quoting from a recent study 1. Before lockdown—from the downtown party crowd to suburban wine moms—Dry January has been a way to reverse the effects of overindulgence of the year before; a fresh detoxed start to 2022. If you do this annually, you know the benefits; If you're a sober-curious first-timer, we understand, you have questions, maybe even concerns. Can you resist temptation; will sobriety be any fun? Drinking is interwoven with so many rituals from making or enjoying a meal, watching the game on TV, separating the workday from an evening of relaxation or recreation. If a sober month sounds like a jail sentence or something you don't have the staying-power for, here are some affirmations for Dry January: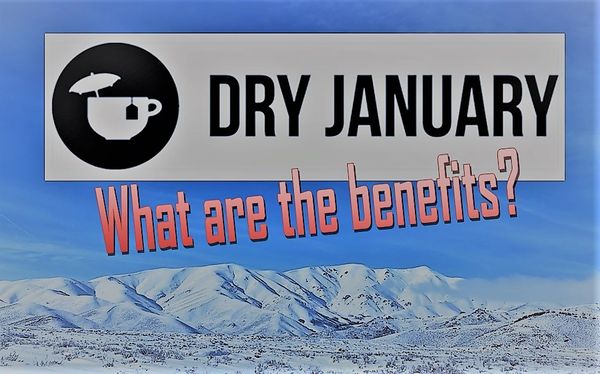 Have you calculated what you spend on booze or other recreational drugs? You don't have to use all that January savings to pay debts; save some for something special. If you want to lose weight this year, sobriety will help; if you want to look better or feel better, mood can improve, and color can come to your face in just a couple of weeks of zero alcohol consumption. It will not surprise us if your sleep improves and energy increases.
Remember that sobriety is a normal lifestyle for many—people you admire, for instance. Some movie stars and music celebrities are kicking it, now, straight-edge. Some because they're healthier and more productive, others have been on the downside of addiction. It's normal to have ambivalence about sober life; "Will I lose my mojo?" "Is life going to be boring?" "Am I going to be bored?" Plenty of sober people you know are not bored or boring us. Sans-alcohol has not been a provisional life; sobriety rocks. Those who became dependent on drugs and/or alcohol, they didn't stop having stress and problems once they sobered up; they simply found new coping mechanisms. Partying sober may be uncomfortable at first but many high achievers in the entertainment business and around the corner from us are living sober. They may, or may not, broadcast it.
If you went to Alcoholics Anonymous, they wouldn't encourage you to think about how long January is, "Why don't we do this sober thing in February; it's a shorter month?" One Day At A Time is how alcoholics stay sober in AA. It's not for the rest of our life; it's for the rest of the day. She Recovers offers coaching and meetings, SMART Recovery has a sober toolkit, AA has suggested "Steps," but plenty get by on the fellowship of others and the day at a time approach. If you have a sober buddy for the month, it's like an accountability partner. Plan things together and check in with each other. Otherwise, you can go to a peer-to-peer group on Zoom or in person and find inspiration. Anyone can attend AA, if you have a desire to stop drinking, period. It's not stop forever, and you don't have to have been in detox or institutionalized with an official alcohol use disorder label. AA won't ask you to fill out forms or swear off booze, forever. You can be as discrete or as anonymous as you want to be. But mutual aid groups are where the sobriety experts are; visit the meetings or read the literature online from any number of these peer-to-peer supports.
You are going to be a tourist of sober living. What you learn and experience may inform your ability to help and/or be understanding of others. Being a tourist, we do things we wouldn't do in our regular routine. We try new things outside our comfort zone. Being a tourist of the sober world will offer insights and it may help you form connections that could come in handy, for helping a loved one, a colleague or even yourself if drinking (or other drugs) ever really gets out of hand. If you find it difficult, that experience can help others; if you find it rewarding, same thing—your experience can help others.
I can focus on the benefits
I can do this.
I can borrow from the sober experts.
By doing this, I exercise my empathy for others
Keep these affirmations or suggestions handy and try to get the most of sober life during Dry January. Visit Rebellion Dogs Publishing for lists of resources, books, blogs, and podcasts to help you enjoy Dry January.
---
1 https://jamanetwork.com/journals/jamanetworkopen/fullarticle/2770975