---
Addiction has a debilitating effect on human life. Physical health deteriorates but so do does financial, careers, personal, and professional capital as well. The nature of addiction (referred to by professionals as a disorder or disease) often keeps a vast majority of people with addiction from accessing help. Continued return to alcohol, or other drugs, despite consequences and despite making resolutions to stop or moderate, is a sign that we are moving further along the spectrum of addiction (substance use disorder).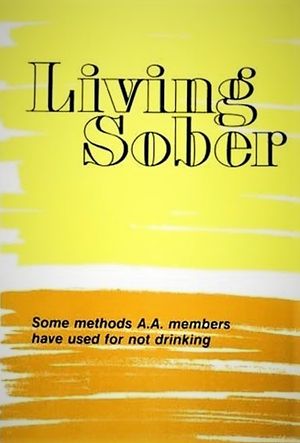 Millions of people struggle with substance use in the USA where studies reveal that less than 10 percent of those in need, receive proper treatment or rehabilitative support. Overcoming addiction can be difficult. It takes effort, and help (resources). There is, however, one important thing to remember: Admitting that there is a problem and being open-minded to change is where it all begins. This decision is positive, and, you should know what lies ahead. There are some common roadblocks that you might face in your path to sober living. Here are three of them:
Lack of an adequate support system

According to the National Institute of Drug Abuse, having a strong support network is one of the most crucial factors in addiction recovery. When you lack a strong support system, it can become difficult to cope with the many emotional and psychological challenges. Encouragement and motivation helps a lot, from loved ones, therapists and also, community-based peer to peer groups. Some of us have burned bridges when we're at this turning point, or we don't know what to say and to whom. Others have a generous employee benefit plan, a supportive family, and people in the community we know who are in recovery to call upon. Get supports in place before you need them, if possible. No matter how good or bad we have it, this is a time for calling on as much help as we can. Medical and peer support, despite the aversion to turning to strangers, could be your best move to improve your chances of positive outcome rates. A network of allies is part of recovery capital. When relations are damaged, there are others who understand because they have been there. And they know the way out.

Untreated mental illness

Untreated mental illness can be a challenge in your road to recovery. For some of us, untreated emotional and mental issues was why we drank—we were self-medicating. For others we developed mental and emotional troubles as our drinking or other drug problem progressed. Which came first—the mood and mental disorder or the drinking/drug problem? That's a puzzle for later. First thing's first is to stabilize, sober up and clear our head. But we may need. Over half of alcohol use disorder patients report mental/mood problems. Other than the odd case of pink-cloud syndrome, both chaos in our life and brain function take a while to level of. Stabilizing naturally after 12-18 months of sobriety is common. Others fall under the dual-diagnosis umbrella, and we need some added help.

Unrealistic expectations

Overcoming addiction doesn't happen overnight. Moreover, the process isn't what some people imagine it to be. Misconception can lead you to being hard on yourself, or quitting too early, :"I tried for a few days and I didn't feel better." A support system (family, treatment, mutual aid) as mentioned above, can make the difference when we are frustrated in early recovery. Education can play a pivotal role and do not underestimate talk-therapy; a problem shared is a problem halved. It doesn't hurt to know someone else who's been there, and models happy, healthy, sober life. It is one part science, one part social and the rest of living sober is art: Sometimes trying different things in needed to find what works best. There's no prescribed "right" way or "wrong" way; we're looking for what works for us to achieve sobriety.
If you want to make your addiction recovery process more effective, join a peer support group. If you are an atheist or agnostic, you can attend secular Alcoholics Anonymous (AA). Support groups can provide you with the opportunity to meet people with a common purpose who understand. Over 80 years ago, Bill Wilson, of Alcoholics Anonymous understood connection and it's healing influence of one alcoholic talking to another, in a way that doctors, families and colleagues could not provide, "The feeling of having shared in a common peril is one element in the powerful cement which binds us."