Here are the slides and here is the audio for a talk by Joe C for the Recovery Speakers workshop on AA History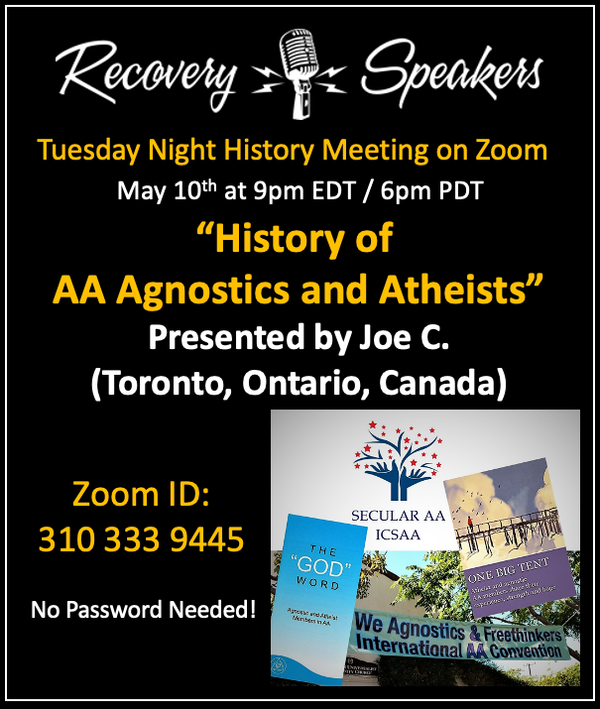 This 2022 presentation looks at atheist, freethinkers, humanists and the non-theist spiritualists as an example of recognized special purpose groups, members, gatherings withing AA, the organizing of groups and gatherings through the years, literature written by AA atheists/agnostics and collections of AA stories in AA literature by people who do not believe in a prayer-answering, sobriety-granting deity.
click on the audio above to listen and slides if you wish to follow along.
Highlights include the We Agnostics panel featured at our world convention, every five years since 1990, the growing demand for secular AA groups and a practical language to articulate the AA approach, Living Sober, The "God" Word: Agnostics and Atheists in AA, AA Grapevine's One Big Tent: atheist and agnostic AA members share their experience strength and hope and other AA literature.
I also touch on the 2020 Great Britain General Service Conference membership survey which shows AA in an irreligious world - of people in AA who believe in a higher power, 35% have a religious concept, 65% have a secular concept.
The "God" Word AA pamphlet P-86 (click)