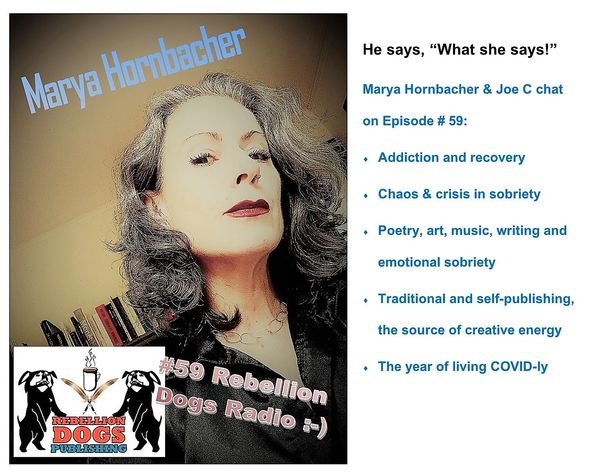 It's been ten years:
In 2011, on assignment from TheFix.com, Rebellion Dogs interviewed Marya Hornbacher about her new book, Waiting: A Nonbeliever's Higher Power.
Today, our New York Times bestselling author, professor and person in long-term recovery has awards, five published books, two more at the publisher who's mulling over which will be Marya Hornbacher #6 and which will be #7. There are two more in the hopper awaiting the title #8 or #9 and more to do.
We talk about recovery communities, writing teachers, the pros & cons of traditional publishing vs. self-publishing, relationships, chaos and growing gains and pains. This is as off script as any Rebellion Dogs Radio episode ever goes. We talk about secular AA, living in pandemic times a few final thoughts of Emotional Sobriety and living sober through the different decades of life.
We close the show with a song I wrote with my son in 2005 at his first recording session, The Chronicles Chronic Malcontent CD song, "A House is on Fire." By the way, the intro music to every Rebellion Dogs Radio show comes from the same CD, recorded at Escarpment Sound Studio, Guleph Ontario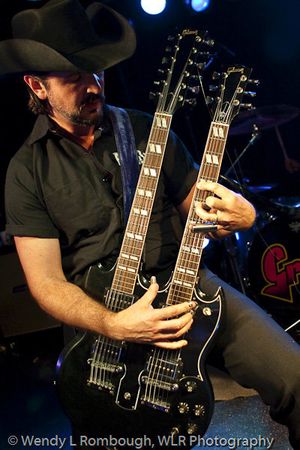 Show notes:
https://www.thefix.com/content/marya-hornbacher-takes-god9165?page=all
http://www.maryahornbacher.com/
Check out Emotional Sobriety (all five episodes recorded @ the link below with Dr. Allen Berger, John R (+Marya & Joe C) https://freethinkerslivingsober.org/events/
Gordie Johnson playing the white double neck Gibson for Big Sugar, gifted to him by Rush's Alex Lifeson. The story he told me in Toronto, touring the third Grady record. IndieCan Radio Episode 133 (SiriusXM 2007)
And if you have more time to revisit older rabbit holes, here's Gordie Johnson telling the story about the Gibson SG double neck and a song he wrote about the last call with a friend who would, "I won't sugar coat it, he drank himself to death," (Gordie Johnson about Grady's "If I were King." IndieCan X-tra, the whole 57 minutes from Young punker Gordie Johnson playing bass in Detroit Jazz bands to Canadian Music Week 2009 - be a fly on the wall. 57 minutes of Gordie