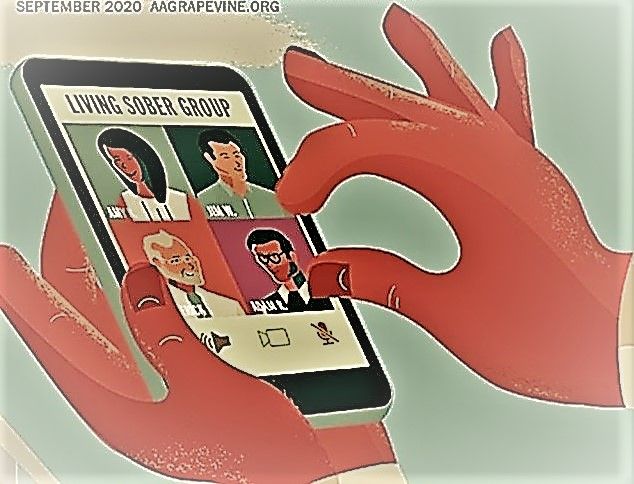 When going through a difficult time in your life, going it alone has limits. If you feel alone, chances are you are isolated... and community is a few clicks away. Have you heard, "The opposite of addiction isn't sobriety; it's connection"? That is from a TED talk by Johan Hari, author of Chasing the Scream: The First and Last Days of the War on Drugs. Today, you can find peer support groups to help you in any specific struggle that you face, including substance use disorder, process addictions (Food, porn, debt, etc.) or if you live with someone with addiction (which creates what is known as "co-addiction" in the non-addict loved one. Either way, when addiction highjacks our lives, shame and remorse—which just comes with the territory—leads to secrecy and isolation. Freedom from isolation and the cycle of addiction both happen through peer-to-peer support groups of people who know what you're going through, who can help without judgement. Now with Zoom and other online portals it's never been easier to discretely visit a variety of peer-to-peer options and "shop-around" without having to reveal personal details until, or if, you feel safe and ready. 
Let us look at some crucial benefits of peer support groups in addiction recovery: 
1. Peer-to-peer improves outcome rates. 
Many of us have tried to curb addiction/behavioral disorders on our own. If you're reading this, that didn't yield a permanent, reliable solution. According to research (Pathways to Recovery and Desistance: the role of the social contagion of hope, David Best, 2019) addicts looking to recovery from hazardous or risky behavior who know just one other person in recovery from addiction, improve outcome rates by a factor of 27%. Those who engaged, virtually or in-person, with a peer group have an even greater outcome rate for managing the stress, anxiety, anger, remorse, and temptation that are typical of the addiction cycle. More that ½ of struggling addicts found sustainable recovery in the study by Professor Best. Of course, treatment, medical/mental health therapy are needed by many of us, but with peer-to-peer, there is no waiting list, no application process. 
Hearing from peers who have been in your shoes and are probably experiencing the same things as you are, without turning to their "drug of choice" can instill hope when hopelessness reigned before. It seems too lofty to think about now, if you're in the throes of addiction now, but inspiration can come from the stories of addicts (or co-addicts) in recovery who are thriving—not merely surviving—through their own struggles. 
2. Friendships based on shared goals and values—a problem shared is a problem halved 
What is lost by trying? Online or face-to face, you can "test-drive" mutual-aid groups that are just a few clicks away. Alcoholics Anonymous isn't the only peer group that offers confidentiality. Sample SMART Recovery, She Recovers, Dharma Recovery, Life Ring, Al-Anon, Adult Children of Alcoholics and more. There is nothing quite like a circle of friends and well-wishers who support your recovery. Now, it is easier than ever to visit meetings as an observer until you feel comfortable to reveal personal details. Try several meetings. Even in AA, every meeting is different. From Freethinkers to Fundamentalists, some groups are more structured, some more spontaneous, some are large and energetic; others are more intimate. If you haven't met people you don't like, you haven't tried enough meetings, yet. If you don't find "your people," you haven't tried enough meetings, yet. The point is that each group has the autonomy to employ rituals and a style that suit the personalities of the regular members. Not every restaurant sports the same menu or atmosphere and that's just as true of 12-step groups or other peer support groups. 
Mutual aid offers help, understanding and guidance, free of judgement 
"If you want to drink and can, that's your business. If you want to stop but can't, that's our business—try AA!" This is a decades old public service message of AA that is still true today. People with alcohol use disorder who couldn't stay sober consistently on their own, now don't miss drinking nor avoid life's challenges. This came about from the support of a community. No, it's not that simple; there's more. These groups share five basic characteristics called CHIME: Connection, Hope, Identity, Meaning, Empowerment. But it starts with connection and that comes from community. A peer support group offers an environment that is free of judgement, allowing you to speak about your experiences without the fear of being derided. Alternatively, you can just listen, if you prefer. 
For links, blogs, podcasts, articles, recovery book reviews including daily reflections for substance specific issues, process addiction, for women, youth, atheists/agnostics, or Al-Anon and co-dependents, . Check out Rebellion Dogs Publishing.