Alcoholics Anonymous starts the year—January 1, 2022—in public controversy:
TRANSCRIPT (Enjoy in PDF reading format)
"The way our 'worthy' alcoholics have sometimes tried to judge the 'less worthy' is, as we look back on it, rather comical. Imagine, if you can, one alcoholic judging another!" Bill W.
In the UK, AA's General Service Office retaliation against it's own group has created click-bait for media outlets. The Daily Mail and other news outlets are reporting that an AA "group is under threat after being censured for reciting the Lord's Prayer," and members of the group were "told by leaders it had become too Christian-focused and has been removed from the organization's online directory."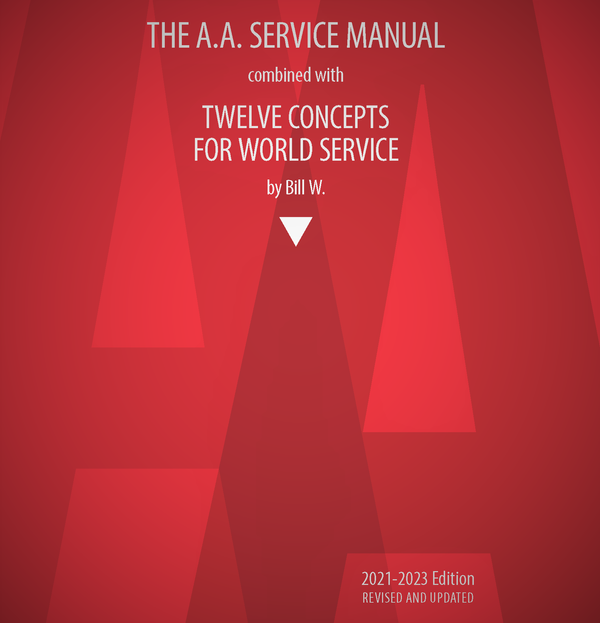 Of course, it's only ten-years ago USA and Canada central offices were making news for discriminating against atheist and agnostics AA groups. There is the Goldilocks syndrome that explodes into AA groups being scapegoated for being way too liberal or way too conservative. Do AA meetings need to be "just right" not too this and not too that?  
We look at the latest debacle in South Somerset UK, and how for 75 years AA Traditions, Concepts, and Warranties promising autonomy, love, and tolerance, could not prevent bleeding deacons from turning on fringe meetings and setting AA Tradition on fire.  
In Big Book meetings, members can quote chapter, verse and page numbers from memory. If we had meetings where people could quote AA Concepts and Warranties, would we not avoid these self-inflicted public embarrassments? Could a focus on AA policy and history prevent the tyranny of the majority from their habitual acts of dis-unity?
One headline now reads: "Are You Kidding Me? Cancel Culture Now Attacks Alcoholics Anonymous Group." 
In January 2022's podcast we look at a history of AA's promise to groups to let them conduct themselves independently and without governance on one side, and the AA deacons that pull the fire alarm and kick groups out for non-conformity, on the other side. This pattern habitually repeats itself in AA. Joni Mitchell's song, "Circle Game," comes ot mind: 
And the seasons, they go round and round 
And the painted ponies go up and down 
We are captive on the carousel of time 
We can't return, we can only look 
Behind from whence we came 
Round and round and round in the circle game 
We do not devote an hour to fault-finding or laying blame. That would be more circle game, we think.
We're trying to learn; taking inventory in a sense of how the mantra of love and tolerance of others as an explicit code, leads to these periodic and bouts of dis-unity. Can AA live up to its own principles or is it impossible to transcend a human tendency towards tribal conflict?
This is worth talking about and today we do, with historical review of policy and how individuality and non-conformity trigger AA into behaving badly.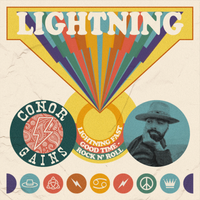 Our musical feature on Episode 67 is producer and singer/songwriter Conor Gains. His latest single is "Lightning" The single takes you through the ups and downs of being intensely in love and how it can strike like "Lightning." Connection and rejection, these are stormy forces in life too so I thought it might fit the mood of the episode. Bill Wilson wrote about our fear, our tribalism and how maybe we come through these storms, better for it: "Perhaps it means that we are losing all fear of those violent emotional storms which sometimes cross our alcoholic world; perhaps it bespeaks our confidence that every storm will be followed by a calm; a calm which is more understanding, more compassionate, more tolerant than any we ever knew before." 
Connect to Conor Gains Apple Music, Conor Gains Spotify
TRANSCRIPT Follow along with Episode 67 or download a print copy PDF
Episode 67, this blog/podcast is dedicated to the memory of AA Historian Arthur S, who died January 3, 2022. The loss of Arthur creates a void of love and service that I hope we can collectively fill. I didn't really know Arthur like a regular at my own home group, but I relied heavily on his scholarly contribution to the continuing saga of AA and addiction recovery history. Arthur, while capable and prolific, was clear to not speak for AA, while asserting that he held a "personal interest in the history of AA and consider it imperative to correct historical inaccuracies and propagation of myth." Among other cornerstones of AA history scholarship, I have often referenced, in 2008 along with Glenn C (also recently passed) and Tom E, compiled AA Recovery Outcome Rates—Contemporary Myths and Misinterpretations[i]. I have relied heavily on Art's contribution to the AA Timeline[ii] and the 20,000 pages from the A.A. History Lovers sight. Glenn C had this to say: "Arthur continued to be the researcher we all depended on to give us a reasoned answer to hotly debated questions, backed up by impeccable sources."[iii] 
[i] https://rebelliondogspublishing.com/files/117299/2008-aa-population-and-ourcome-rates.pdf 
[ii] https://silkworth.net/aa/research-study/a-narrative-of-timeline-of-a-a-history/?_ga=2.29500406.894343368.1605523578-845694432.1594890364 
[iii] https://pointshistory.com/2018/02/08/reply-to-arthur-s-aa-history-and-aa-myth/