Is it the mess or the message that shines a light on recovery?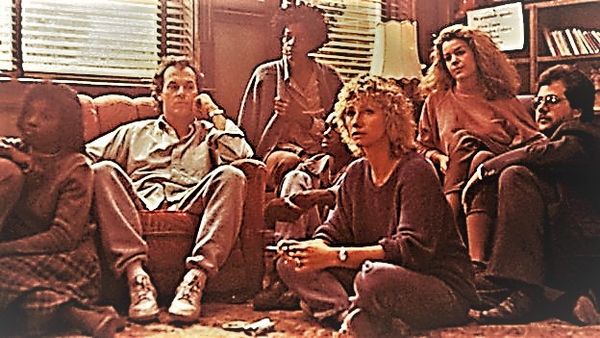 This musing is an alternative to reductionist thinking that pervades our recovery community discourse. Who's heard or said, "Carry the message—not the mess"? There's some truth here, and it is an oversimplification. I've been as guilty as anyone at wanting simple, absolute answers. Certainty can surely combat doubt and ambivalence. Ted-Talks have helped breed reductionist thinking by getting personalities to reduce complex issues into 17-minute talks that leave us with bumper-sticker wisdom. 
"Don't ask, 'Why the addiction?'; ask, 'Why the pain?'," suggests that all addiction is born of trauma. The introduction of trauma informed substance use is a positive move, a vital piece of a puzzle. But a puzzle piece does not a whole picture make. I'm a Gabor Mate fan, I think I own four of his books. I've heard him speak, twice.. I will read the next book. But to his pithy comment, twins can be raised in the same dysfunctional family and one becomes an addict and one does not. And some cases of substance use disorder are tied to other factors, not just terror and suffering.
"The opposite of addiction isn't sobriety—it's connection," is another reductionism. Truth: no one overcomes addiction alone. Chasing the Scream: The First and Last Days of the War on Drugs is a good book by Johann Hari. But it takes more than 17 minutes to understand the nuances of substance use and sobriety.  Even people who don't follow a 12-step or other peer-to-peer model are not going it alone; they have helping hands. There are doctors and supportive families and books and activities that lead people from the isolation of addiction into a community atmosphere that supports recovery. But the binary idea that addiction is caused by a lack of connection is just not really true for me. I can find connection in a crack house or on a bar stool in a watering hole where "everyone knows my name." Addiction isn't a lack of connection exclusively; it's more accurately a lack of positive role models; the AA meeting is a better influence than the bar flies that also always welcome me back... when I've had enough. 
Now about, "Carry the message, not the mess." 
This is a logical, positive message. Like any reductionism, it contains truth but not the whole truth. Take my case; I was one foot in, one foot out of AA. I was saying all the right things so as not to draw undue attention to myself; but I was planning my escape, too. I didn't express my doubt or ambivalence... not much, anyway—I was attending—I was not connecting with AA. 
Then I heard my story; I heard someone else express "the mess." The speaker had the same chaos and self-loathing and regret and embarrassment as me. Someone shared their "mess," and I felt connection. At that time it didn't matter to me if he had a nice car, or even bus fare or if they were employed or if they completed the 12-steps. I don't remember those recovery-resume details. What reached me is that this person described my conundrum as though they went through my troubles with me. They understood me and I felt understood by them. Someone said what I could not, or dared not, articulate. "The mess," is what sold me on the idea that AA had answers because it was the first time that I heard someone who I knew--who really understood—my problem. 
Today, other people's messes continue to connect me with my recovery community in AA. Even happy, joyous, and free sobriety has grief and loss and suffering some days, too. If Bob and Bill had been Rajesh and Kumar, who met in Katmandu instead of Akron, they would have written in our book that, "life is suffering," is the first noble truth of alcoholism. The message (the solution) is an important puzzle piece. And so is the mess. The mess connected me to you; the message came later. It's the message, as well as the mess, that describes one the value of one alcoholic talking to another. 
The picture above is from the 80's Clean and Sober movie. M. Emmet Walsh played Richard, Michael Keaton (Darryl)'s sponsor. Richard was a mess, even in recovery. Darryl identified. The sponsor showed signs of an eating disorder; alcohol-ism, not alcohol-wasm. But this guy understood Micheal Keaton's mess.
Back to the real world, do you have a sponsor or accountability partner? Did you pick them because of their virtues or their vices? Was it the message; or was it the mess? It can be both. Probably, it is always both. So let's not stigmatize talking about the mess. It may not be what you—if you have 5 or 50 years of sobriety—want to hear about. But maybe the speaker is not trying to reach you; maybe they're trying to reach someone with 5-50 days of sobriety. That's the power of "the mess"—reaching the most important person on the Zoom screen (or in the rooms).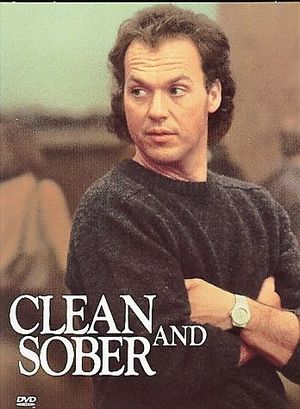 Clean and Sober, Darryl reaches the 30 day milestone. CLICK HERE
Siskel & Ebert Review Clean & Sober CLICK HERE
Clean and Sober, See Preview, rent or buy CLICK HERE