Is AA a fellowship of storytelling? Or is AA a publisher? Is AA recovery told, heard, read or written? I was asked "Should the Big Book of AA be re-written. It has been; did you miss it? We'll tell you where to find it. It's in plain view.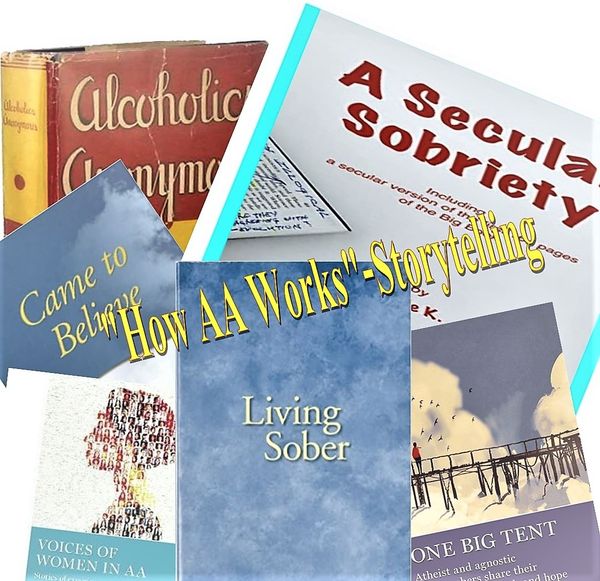 Print or read a PDF of Episode 55 Rebellion Dogs Radio HERE
On January 1, 2021 I was a guest on the podcast, "Here's Tom With The Weather!" Thanks David, thanks Anne for having me. I was asked, "Should AA re-write the Big Book?" Well they did; no one really cared, it didn't really matter and no one today really noticed. In 1939, Bill W and some others shared everything AA knew by trial and error after 3 1/2 years of a mish-mash of treatments for alcoholism. Alcoholics Anonymous: How More than One Hundred Men Recovered from Alcoholism was published. That was what we had experienced in the best way we knew how to explain what AA is and how we help each other get and stay free from addiction.
Then with the 40-years of experience of over 1/2 a million people, we re-wrote the collective experiences and know how in a book... actually we separated it into two books. One was a practical, secular book of ways AAs got and stayed sober; 31 dishes on the take-what-you-like menu. And in the other book, we wrote all the higher power, supernatural intervention style of recovery AA stuff that some people just love. So we called these volumes, in no particular order, Living Sober and Came to Believe. Now that we had ten times the know-how and 5000 times the success stories we thought we should get the news out. Ah, no one cared - or more accurately, no one got too excited about it. AA members didn't get carried away by the first book and the second set of books was met with positive but muted response.
You see it was the 1970s and the first 1/2 of AA's history we weren't much of a book-based society. Some of us read and liked to learn about sobriety that way... but nothing in the order of millions of us. AA, for most of us then, was social, personal, interactive, it was storytelling: sharing with others and being heard by others. AA kept growing; in fact we doubled in size and doubled and doubled again. Then we really got into our book--not the new ones, the old one. And we stopped growing. We haven't grown our membership in 30 years... but we sell a shit load of books. It pays for an office in New York City. Isn't that special?
Bill wasn't a millionaire because he wrote some books. But he died, and we liked what he had to say much more when he was dead. His widow, Lois W, she made $10million dollars just for sticking it out. She didn't write anything. But we weren't a book-based society when her husband was around. But oh man, did we buy us some books after he died. We didn't grow but we made Lois a multi-millionaire. It's funny how you can stick it out with a drunk husband for years, he can get sober and still not make any money but you stick it out and it works out, it works out great.
In the 1970s when I got sober, it never occurred to me to read how to get sober from what some dead men had written before I was born. I mean why, I lived in Montreal and there were thousands of alcoholics who were happy to tell me how they got sober, what worked and what didn't. I tried some of the ideas they shared and it worked pretty good for me, too. That was just how we got sober for the first decades. AA was shared in an oral tradition--one alcoholic talking to another. I didn't even know if anyone I knew read any of those AA books; no one talked about it; we all talked about ourselves, our alcoholism and our recovery.
Later, AA became book learning. I don't know that one way is better and one is worse. I guess it depends a lot on how you like to learn and what you believe. AA's storytelling tradition never went away, but there were these book learners that showed up in the second 1/2 of AA and they love their books. Not the new books so much, but they sure love AA's old one about explaining alcoholism and recovery. We have two million members and 40-million books. Isn't that great. The book learners today told the rest of us that book learning is how every one in AA got sober, every real alcoholic. We don't remember that; but that's what we're told. Even if it's not true, it's a really good story that people like to tell and others love to hear. Everyone is happy in AA today.
Here's how things have changed through the years. Here is how we transitioned from a society of oral tradition  to one a book-based fellowship, mostly. And no, not all our books, just that first one, with the spelling mistakes and the way people wrote before televisions, air-travel and internet. But it's good this way, we're told by those who read and learn. AA has sold so many books since they got here, we have 20 old books each now, so we'll never drink again. And we're going to buy another million this year just to feel safe.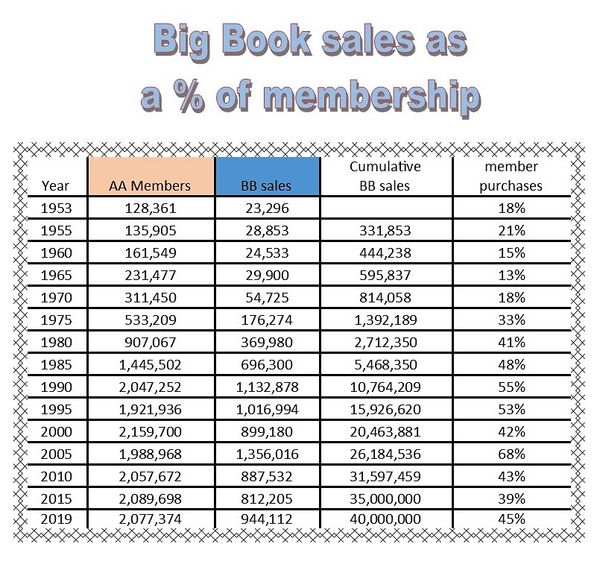 Hear Episode 55 on SoundCloud
And if you like (doing) lines more than columns of numbers we can help out there, too. See below.
A call to action:
Making Living Sober more accessible 
For the sake of alcoholics, in and outside of AA, our books Alcoholics Anonymous and Twelve Steps and Twelve Traditions can be read in their entirety from our aa.org web page. You or I can also read AA's Daily Reflections (one page per day) 
Wouldn't it be helpful for more secular-minded AA members and others to have Living Sober in PDF available to read for free right beside our other helpful AA literature? Whatever the reasons we have the Big Book,  the 12&12 and all our pamphlets accessible to all, we should have Living Sober available as well. 
I don't know how long you've been in AA but many in the secular community, once the British General Service Conference created an agnostic/atheist leaflet (The "God" Word), groups in Canada and the USA brought motions to our districts to ask our Area delegates to express our interest in the General Service Conference (USA/Canada) in adopting and adapting (English, French, Spanish) the pamphlet for use worldwide. By going through regular channels our need and our interest was heard and the conference voted to do so with substantial unanimity. We could do it again. We could ask our district to support our request that: 
"We ask our Area delegate to recommend to this year's General Service Conference that Living Sober (in PDF) be made available on https://aa.org alongside The Big Book and our 12 & 12. For the same reasons we make these two books and all of our pamphlets accessible to read online for the benefit of AA members and the still-suffering alcoholic, we feel deeply—for our own purposes, and those yet to join us—aa.org could be even more helpful by making Living Sober available also, in the same way." 
How could they say, "No;" why would they say "No?" 
The next conference meets in April and our Area assemblies are coming up, to talk about the 2021 General Service Conference agenda.  We could express what role this booklet played in our recovery. Our book Living Sober, while not the best-seller that the Big Book is, is a door opener for many—for secular-minded alcoholics and for sober-curious visitors.
Living Sober is a collection of practical AA experience that has helped millions of AA members, sober today.
"There is no prescribed A.A. 'right' way or 'wrong' way. Each of us uses what is best for himself or herself—without closing the door to other kinds of help we may find valuable at another time. And each of us tries to respect others' rights to do things differently. 
Sometimes, an A.A. member will talk about taking the various parts of the program in cafeteria style—selecting what he likes and leaving alone what he does not want..."(Living Sober, p2)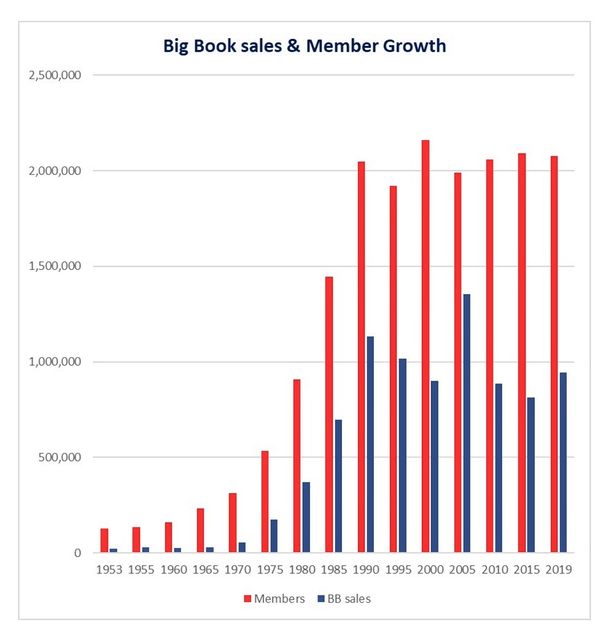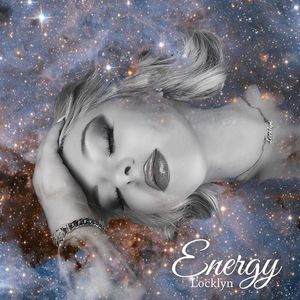 As always, we have some music with the medicine. For Episode 55, we feature Toronto, Canada's Locklyn. You'll hear her her 2021 single, Energy.
We will have more links, including a PDF of a transcript of Episode 55 of Rebellion Dogs Radio and other fun stuff for the month of January.
See you at Higher Palooza VII HERE (11 AM PST, 2 PM EST, 7 PM GMT, Sunday January 17)
Print or read a PDF of Episode 55 Rebellion Dogs Radio HERE