Rebellion Dogs Blog Summer 2021 
In many ways, we are now in the era of Gen-Y stewardship of peer to peer recovery.
Read the PDF full Episode 58 Summer 2021 Report CLICK HERE
Thanks for your service Baby Boomers; time's up, it's a new era - The Millennial era. Rebellion Dogs Radio # 58, presents our annual collection of what's new and what's coming, with AA and the larger addiction-recovery peer-to-peer world. This is the all-Zoom General Service Conference (USA/Canada), with AA World Services, AA Grapevine, et al; do you think this has a Millennial generation look and feel to it? Sure, the pandemic has sped up this changing of the guard but it is inevitable and, maybe the ship has already sailed - Baby Boomers have a secondary role in stewardship in the new era for peer-to-peer groups like AA, NA, all the other substance and process addiction 12-step fellowships,  Life Ring, She Recovers, Refuge/Dharma Recovery, SMART, SOS, et al.  Along with the USA/Canada conference the 26th World General Service Conference report is out... online, of course. We learn about AA outside the USA and Canada region.
Is this a new time? Here are some factors:
There is 2020 US Census data coming out, piecemeal. The tea leaves hint about a new reality and path for 21st century America. It describes the USA as this centuries "the old country" looking more like a retirement community than tomorrow's leader. 
Millennials, quietly started turning 40-years-old last year—say what? The youngest Millennial is 25 this year. I know, we're all getting older. Gen-Y is the largest adult population in America now. Generation Y have come of age and they have numbers.
This Zoom meeting – zoom conference thing isn't freaking them out. It's greener, more time efficient, encourages team work, costs less, they can order shoes and clothing for home deliver during the meeting ... This is right up their alley. AA grew in membership numbers in the era of online AA. This disrupts the argument that online is second-rate AA connection.
AA is changing the AA language including out-of-date Bill W language. The never-changes are now the minority in AA. A more accessible, more contemporary AA direction is now shared by the majority of AA's "group conscience."
Silent Generation and GenX, you're not being forgotten (dissed). We will be talking about you, too. Most of our 50+ years of sobriety is with our 80+ generation who have first hand experience in the AA whereby Bill W was alive and involved. GenX - you're the middle-child generation you're right in the middle of our recovery story. Self-reliant, critical thinkers, flexible, independent, resistance to being defined, some of you are 50 years old now, the age of the average AA member. 
So, you thought AA would never change? Whether that made you glad or sad, we were wrong. This isn't the 20th century and a new generation's tone and style is hard to ignore in our meetings and our more inclusive, less dogmatic AA language. 
Download and/or stream Episode #58, and our last Rebellion Dogs Radio too, and/or share on your site or social media, too...
John L cautions us about  identifying ourselves as "12-step members in a 12-step fellowship." John's 53 years sober from alcohol and other mind-altering drugs and his 2014 book, A Freethinker in Alcoholics Anonymous[i], describes his AA program as one-day at a time, staying away from the first drink, fellowship, honesty, service, etc., but nothing about being defective, powerless or being morally corrupt... nothing 12-step-ish at all. John L doesn't thing the Steps represent the real AA.
Our podcast will give you a taste of changes that happened as this year's AA decision making at conference are changing how we do recovery. Our PDF Summer 2021 has all that and more including details of changes to AA literature agreed up and under discussion, demographic facts and where AA is growing and shrinking. One of the ways COVID and the move to online recovery has democratized mutual aid, every meeting is just one click away, making everything equally accessible: Women for Sobriety, SMART Recovery NA, GA, SLAA, all-the-other-A's... all these meetings are as easy to find for newcomers or adventurous and curious 12-steppers.
The World Service Meeting met virtually in 2020, represented 109 countries. Under the "I" for example, Iceland, India, Iran and Ireland are represented. Our World Service Meeting happens later in the year, needs more translation, hence, the 2020 Final Report just came out in 2021. 
The most popular topics at the World Service Meeting included: 
Safety in AA 
Encouraging Women in General Service 
Young people in AA 
Anonymity and the age of online AA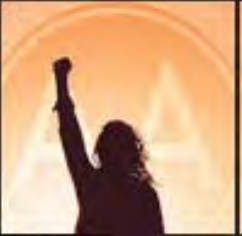 Jan K, of the Czech Republic, spoke on "What Are We Doing To Attract Young People?" The following excerpt is from the 26th World Service Meeting 2020 A Virtual Event.[ii]
Czechs are the third least theistic people in the world. In China, 90% of people are atheist and/or are not religious. Then it's Sweden at76% and Czech Republic at 75% who don't believe in a creator, interventionist higher power. How attractive could "How It Works" be in 1939 American language, in a room where ¾ of the people there read, "There is one who has all power, that one is God; may you find Him now!" as superstitious belief?
Jan K is concerned that fundamentalism and god-talk frustrated her countries ability to attract young people, or anyone else, for that matter. Jan asks AA to make The "God" Word: Agnostics and Atheists in AA available in more languages. 
SO FAR THIS MILLENNIUM 
AA is growing in America and in decline everywhere else. Special Purpose meetings are growing gang-busters, worldwide with BIPOC (Black, Indigenous, People of Color) and secular AA expanding rapidly, making AA more inclusive and more imaginative. Hmnn, is that the Millennial influence?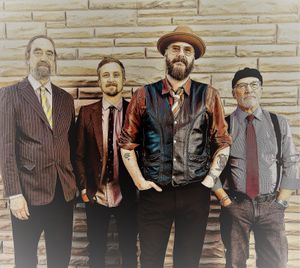 We always end with some of the best music you've never heard, borrowed from my IndieCan Radio work. 
Ken Tizzard and Friends has a new record that dropped May 18, 2021 on vinyl or digital called, All Together Now –an epic project involving 44 guest musicians contributing parts from all over the continent. 
"When I let the news out, people started responding – 'hey, if there's anything I can do to help?'," Ken recalls. "Then the idea just hit me. Make it an open call to everybody. That was my next Facebook post, inviting anybody who wanted to be involved. 'If you have any way to record and if you like any of these songs, email me and we'll talk about what you can do.' The response just snowballed!" 
Tizzard posted a list of the 13 songs he had in mind for the record, and then, he explains, "I started putting the puzzle together. I got a big sheet of paper, listing the songs, the guests, what instruments they played, and started assembling it."
CLICK HERE FOR MORE KEN TIZZARD
Read the PDF full Episode 58 Summer 2021 Report CLICK HERE
[i] A Freethinker in Alcoholics Anonymous, John Lauritsen, 2014 https://amzn.to/3yvGErX 
[ii] https://aa.org/assets/en_US/f-150_26th_WSM_finalreport_2020.pdf 
[iii] The All-Scandinavian Convention of Young People in Alcoholics Anonymous http://www.scancypaa.org/ 
[iv] https://www.aa.org/assets/en_US/p-84_manypathstospirituality.pdf Bill W's speech at the 30th anniversary, Toronto International AA Convention (1965). 
[v] https://www.aa.org/assets/en_US/p-86_theGodWord.pdf 
[vi] https://www.washingtonpost.com/news/worldviews/wp/2015/04/14/map-these-are-the-worlds-least-religious-countries/ 
[vii] https://drugfree.org/newsroom/news-item/survey-ten-percent-of-american-adults-report-being-in-recovery-from-substance-abuse-or-addiction/ 
[viii] P-48 - 2014 Membership Survey (aa.org)