Welcome to Episode 60 of Rebellion Dogs Radio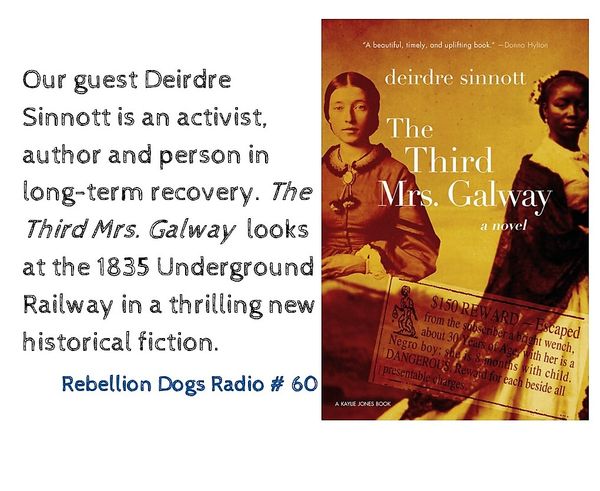 Rebellion Dogs Radio, Episode 60 features a longtime friend, author/activist Deirdre Sinnott. July 6, 2021 marks the launch of The Third Mrs. Galway and we're talking about writing, recovery and research into the adventures of Upstate New York's underground railroad, closing in on 200 years ago.
Warning... page turner, hard to put down for people who just can't say, "No."
"Antislavery agitation is rocking Utica in 1835 when a young bride discovers an enslaved family hiding in her shed, setting in motion the exhumation of long-buried family secrets."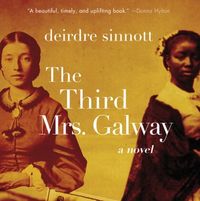 Order on AMAZON from Rebellion Dogs bookstore Click the pic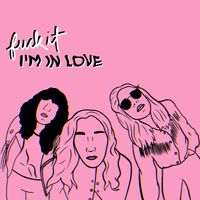 'Tis the season for great Canadian pop/punk female bands. A new generation of music makers, now with the same irony and swagger and now with less rock-sock... Our musical feature is Montreal punk band, Les Shirley released their debut album Forever Is Now in March 2021. Trio Lisandre Bourdgages (Drums), Raphaelle Chouinard (Vocals/Guitar) & Sarah Dion (Bass) offer up their new song, "Fuck It I'm In Love" (a clean version is available for your mom, probation officer, accountability partner or sponsor, called "Forget It I'm In Love"). 
Onrida County History Center is home to the hybrid Utica NY book launch Thursday July 8th, 2021 @ 6:30 PM EDT. Visit  https://www.deirdresinnott.com/  for more up-to-date info or contact. 
Rebellion Dogs Radio is a contemporary look at 12-Step life, mental health, substance use disorder and the broader community of addiction and recovery including the people, science, history and storytelling that make up our community.