A young fab-four asked, "Will you still want me; will you still need me, when I'm 64?"
Episode 64 asks about addicts/alcoholics with low self-esteem, people who need empowerment--not ego deflation at depth. Beth Aich is here to talk about her new book, We're Not All Egomaniacs: Adopting the Twelve Steps for Alcoholics with Low Self-Esteem.  We have music for people with low self-esteem, too. Toronto indie band Yukon Blonde has a new song out, "Your Heart's My Home." SAMHSA has some new data looking at substance use and recovery in the USA - big numbers; what does it mean?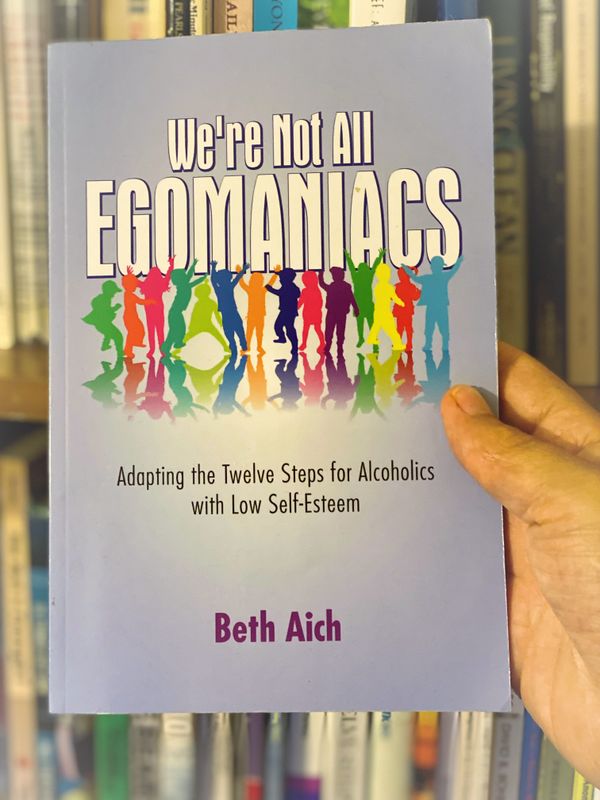 Beth Aich has a bridge-building, gateway widening new book. We're Not All Egomaniacs: Adopting the Twelve Steps for Alcoholics with Low Self-Esteem busts the one-size-fits-all AA approach that assumes everyone in AA fits the narcissistic personality. Au contraire ; based on her personal experience an others first, people pleasing, never good enough, codependent just can't relate. Beth doesn't complain about Bill Wilson's view of the power-driving, yearning to to be top-man alcoholic archetype. But Beth she needed a way that worked for her. 
"I spent many years trying to fit myself into the personality type of the alcoholic in the Big Book. I didn't know who I was so I went along with what they told me. But those words - selfish, self-centered, egomaniac - triggered me into a massive shame response. My training said selfishness is inexcusable and to always put other' needs ahead of my own. ... I had no sense of entitlement. I did not seek your praise or admiration. I just hoped you would tolerate me as long as I didn't bother you. That's why I'm writing this book - to help others like me build, not destroy their self-esteem. I hope AA won't be as uncomfortable for you after you read this." We're Not All Egomaniacs, pp 31-34
Is this the best time ever for exploring recovery from substance use disorder or process addiction? That can be an eating disorders, relationship or sex addiction, even too much screen time. I don't know if technology or hyper-consumerism is creating more addictive booby-traps than back in day when we had to leave the house for sex, drugs and rock 'n' roll. 
Episode 64 looks at Lived Experience Recovery Organizations or LEROs. We look at Dopamine Fasting.In a Harvard Health blog, Dr. Grinspoon points out that we may want to be 
'...less dominated by the unhealthy stimuli — the texts, the notifications, the beeps, the rings — that accompany living in a modern, technology-centric society. Instead of automatically responding to these reward-inducing cues, which provide us with an immediate but short-lived charge, we ought to allow our brains to take breaks and reset from this potentially addictive bombardment. The idea is that by allowing ourselves to feel lonely or bored, or to find pleasures in doing simpler and more natural activities, we will regain control over our lives and be better able to address compulsive behaviors that may be interfering with our happiness. 
The six compulsive behaviors he cites as behaviors that may respond to a dopamine fast are: 
emotional eating, 
excessive internet usage and gaming, 
gambling and shopping, 
porn and masturbation, 
thrill and novelty seeking, and 
recreational drugs. 
The article points out that dopamine isn't to be avoided, or starved out of us, literally but it does need to be managed and we do need to take inventory of or step away from these activities that can give diminishing pleasure accomanied by compounding problemes. 
We'll add some links: A blog and a YouTube page. I know – isn't that what they're telling you to avoid. A change can be as good as a rest. 
Substance Abuse and Mental Health Services Administration (SAMSHA) reported out October 25th 2021 on their 2020 survey: 
"Among the 29.2 million adults in 2020 who perceived that they ever had a substance use problem, 72.5 percent (or 21 million people) considered themselves to be in recovery or to have recovered from their alcohol or other drug use problem."
And Beth joined John S on Beyond Belief Sobriety and we will link to that page to; there's some overlap but instead of telling you all about the book, We're Not All Egomaniacs: Adopting the Twelve Steps  Alcoholics with Low Self-Esteem you can go there to hear more about Beth's personal journey, how and why early AA might have been designed for the white, male privilege narcissist type of alcoholic and how childhood trauma can inform a more shattered self-esteem needing empowering – not "ego-deflation at depth." So here we go right into my conversation with Beth Aich... 
Beth we have been reading from your book at my home group. Beyond Belief Agnostics & Freethinkers AA group  meets three times a week. Thursday is our speaker-discussion, Saturday is topic-discussion and Monday is a secular Step and Tradition meeting. We read anything by anyone about the Twelve Steps and we're read from about a dozen AA-member written, mostly secular approaches to AA recovery. So when I introduced your book, Beth we were on Step Nine and we have now gone around the clock, reading Twelve last week and Step One tonight. There happened to be a lot of newcomers and people who have been struggling in lived experience recovery organizations ... and tonight's reading rung a few chords. We posted the link and at least three people said they ordered the book during the meeting. Oh the wonders of modern technology. As Beth mentioned it isn't aimed at everyone – it's audience is niche.... But tonight told me that there could be closet low-self-esteem members coming out from the shadows or out of the closet. We'll see. 
So I picked a song to fit the mood. Beth talked about co-dependency. From the internet I get this definition: "excessive emotional or psychological reliance on a partner, typically one who requires support on account of an illness or addiction."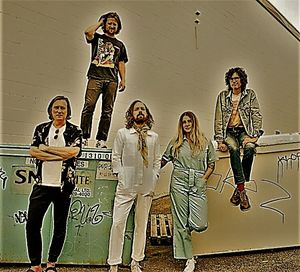 We are going to hear from Yukon Blonde. Indie bands or indie music I describe on my musical radio show as "the best music you've never heard!" Several years ago Yukon Blonde was a coming together of other existing emerging bands. It's not a super-band like Cream was in the rock era, or you'd already know them. If you do, you're a Toronto music scene connoisseur. Here's some coda lyrics to sing to:
I got hopes, i got dreams 
But they seem so incomplete 
Without you, my heart has no home 
Your Heart is My Home, Your Heart is My Home
Links:
We're Not All Egomaniacs: Adopting the Twelve Steps for Alcoholics with Low Self-Esteem by Beth Aich
Dopamine fasting: Misunderstanding science spans a maladaptive fad (Harvard Medical 2020)
Dopamine Fasting YouTube video: Overcoming addictions and regaining motivation
SAMHSA https://www.samhsa.gov/data/data-we-collect/nsduh-national-survey-drug-use-and-health
Yukon Blonde's 2021 Your Heart's My Home
Hear more Beth Aich on Beyond Belief Sobriety podcast with John S