Episode 52 of Rebellion Dogs Radio (April 2020) looks at mutual-aid groups in a social-distance world.
Peer-to-peer groups, navigating substance use disorder and mental health--which notoriously isolated us--are now navigating recovery without the face-to-face support. Our home group has gotten us through personal or collective uncertainty and grief, before. Hello, AA, NA, SMART Recovery, Life Ring, Dharma Recovery, SOS, Women For Sobriety and countless other self-help/mutual-aid fellowships.

Our more marginalized community members have long-embraced online alternatives, accommodating social anxiety, shift-work or travel, or because  shut-in is a daily reality because of the health or mobility issues they--or a loved one--face. Many long-term recovery peers minimize social media, podcasts, YouTube and phone or video recovery as a fill-in for "real" human contact but never as good as the real thing. That's just not universally true. From pen-pals in the mail to telephone therapy to self-help that is more "self" by necessity, while gathering together a prearranged times in prearranged places is popular, what proof is there that it's better? 2020's COVID-19 pandemic may answer some of these questions.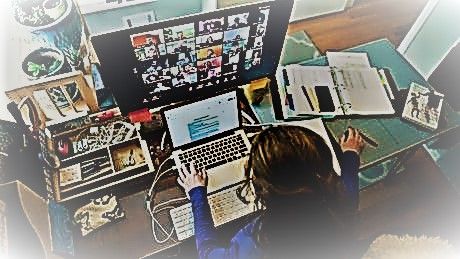 My own home group, Beyond Belief Agnostics & Freethinkers AA group was nudged into the Zoom online meeting platform to maintain one alcoholic talking to another and like anything, some take to it better than others. So, if you hear your sponsor's voice, "online activity does not replace face-to-face meetings," now this folk-wisdom is being put to the test.
April's podcast will feature guests. Like AA itself, experience -more so than expertise - is our currency of Episode 52. Our Peer-to-Peer in a Pandemic Zoom round table isn't right about everything we're talking about; this is our  experience, in our own words. Courtney S is Information Technology Services Chair for SecularAA.org. Willow F, helps host her group's Many Path's secular online AA meeting in urban Washington State. Marina, from the Sober She-Devils a long-running online secular women's AA meeting, joins us from her phone on the road, in the middle of deliveries. Angela B, from the Boise Atheists, Agnostics and all Others AA groups is also Inreach Chair for the Board that stewards the biennial International Secular Conference of AA (ICSAA). We round off with John S of We Agnostics, Kansas City, also a SecularAA board member. John's best know to online community as host of both My Secular Sobriety and AA Beyond Belief.
With the  popularity of Zoom meetings, Zoom-bombing has emerged: unwanted intruders and pranksters who disrupt the meeting with vulgarity, pornography and morbid images or in some cases, attempt to install malware or data-mine. This is more than a nuisance;  Zoom-bombing is illegal. Zoom provides security features to reduce, frustrate or eliminate these Zoom-bombers.  We'll talk about our experiences with these threats and counter-measures available.
Here's some borrowed Coles Notes to get you started:
from IGNY: Inter-Group Association of A.A. of New York
PDF running an AA meetings on Zoom basics: Click Here
PDF safety and security measures on Zoom for groups, hosts, co-hosts (chairing a meeting): Click Here
From Zoom.us
Zoom is enabling the password setting: require a password for Personal Meeting ID (PMI). Zoom will also be enabling the following password settings which are on by default, but previously could have been disabled: 
Require a password when scheduling new meetings (which also applies to webinars) 
Require a password for instant meetings 
Require password for participants joining by phone 
[My limited experience is already scheduled meeting don't have passwords imposed on them--you can create a new invite and Zoom will do that if you want. Also, in Edit Meeting, you can customize the password to numbers or letters. Numbers of course can be used for everyone from home computers to landlline phones.]
These settings are designed to prevent unwanted participants from joining your meeting or webinar.

For previously scheduled meetings or webinars with a unique one-time meeting ID, there is no need to enter a password when joining or resend the invitation. These meetings and webinars will not be impacted. For meetings previously scheduled with a calendar integration, you will need to resend the invitation or share the password with the participants. Invitations will not be automatically updated. 
All newly scheduled meetings and webinars, regardless of using PMI or a one-time meeting ID, will require a password by default. This password will be included in the invitation. If a participant manually enters the meeting/webinar ID, they will be prompted to enter the password. 
Manually entering a meeting/webinar ID will always prompt the user to enter the password.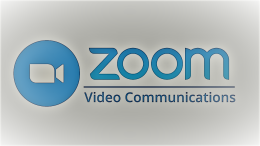 Zoom is also enabling the Waiting Room feature by default. Waiting Room allows the host to control when a participant joins the meeting. Waiting Room is one of the best ways to control who's entering your Zoom meeting by giving you the option to admit participants individually or all at once. We highly recommend using this feature to secure your meetings and prevent unwanted participants if a link is shared outside of the intended participants. Learn more about Waiting Room. 
If you do not want to use Waiting Room, you can disable it for your own meetings, an individual group on your account, or the entire account. Waiting Room can also be enabled or disabled at the time of scheduling and during a meeting. This change will not impact any of your previously scheduled meetings.
Our round-table podcast on Episode 52 of Rebellion Dogs Radio will include:
# 1) The basics: Zoom meetings on home computers seem to have the most functionality. Everyone can download the Zoom app or enter a meeting from a browser. Landlines can phone in and punch in the Meeting ID (and password). For phone participants: Press *6 to mute or un-mute. Press *9 to alert the host you would like to share.
#2) We talk about ZOOM-boming: internet trolls and present-day pranksters
#3) Old habits & New opportunities  - what's the silver lining of one addict talking to another over the internet?
#4) The meeting: Purpose and Means. 
The newcomer 
The tech-phobe 
Outreach to the community 
Business meetings and cooperation within service structures. 
Other gatherings—roundups, conferences, workshops, retreats 
#5) Zoom Security measures
Passwords
Waitng Rooms 
Lock Meeting 
Host controls... "Open the door and let 'em in" - to allow members to gather before or after without the meeting host? Meettng before the meeting? Meeting after the meeting? 
Articles:
"You think Zoom bombing is funny? Let's see how funny it is after you get arrested," Matthew Schneider, the US Attorney for the Eastern Michigan district, said in a statement. "If you interfere with a teleconference or public meeting in Michigan, you could have federal, state, or local law enforcement knocking at your door." The Verge.com 
As large numbers of people turn to video-teleconferencing (VTC) platforms to stay connected in the wake of the COVID-19 crisis, reports of VTC hijacking (also called "Zoom-bombing") are emerging nationwide. www.fbi.gov
Zoom videos
Zoom Passwords and Security (April 2020)
SPREADSHEET Zoom Meeting Links (a work in progress - updated everyday
Not to be too AA-centric, here is a link to SAMHSA Virtual Recovery Resources with links to Life Ring, NA, Self-Management and Recovery Trainting (SMART), Sobergrid, Reddit Recovery, Reguge Recovery, Marijuana Anonymous and more
Every end-of-days pandemic needs a soundtrack. Rebellion Dogs Radio (complements of IndieCan Radio) tries to find mood music to meet the situation. Enjoy, "Who's Your Maker" by Toronto's A Primitive Evolution (Toronto). What seems like a lifetime ago, I wonder now if their March concert at Lee's Palace with ON, Phantom High and Sulpher (UK) was the last Rock 'n' Roll show on earth...