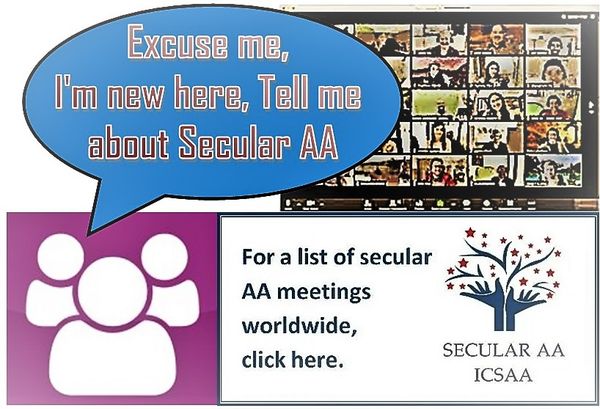 A "Welcome" letter to people new  to secular recovery. 
Have you notices that secular AA zoom meetings have a lot more participants lately? Me too. Episode 53 of Rebellion Dogs Radio welcomes people new to our irreligious brand of Alcoholics Anonymous. 
Some of these new participants are new to AA: sober curious. If this is you, you're not so sure about signing up for a life-time AA membership. Either you're confronting—or someone else is confronting you about—your alcohol (or other substance) use disorder. Be skeptical; check it out. Try ten or twelve meetings before you make up your mind. We hope you like us. But that's not what's important right now. Addiction isn't in lock-down during the COVID-19 pandemic. Either does recovery. Welcome. 
Maybe you know all about AA. Some of you went—or go—to meetings. Maybe you like the recovery community. But you outgrew the "Just let go and let God," talk, or you never really bought into it. You have thought about or already left AA a while ago, feeling you couldn't relate to the idea of a prayer-answering, sobriety granting higher power. And now - like the rest of us - you have some time on your hands. And you're secular-curious... if you don't mind the label. Maybe you're wondering, "What have these Godless heathens done with the AA you grew up on?" Well, welcome, one and all.
This show covers the basics of AA recovery without subscribing to the idea of a prayer-answering, sobriety-granting higher power. We read Reality Check: Being Nonreligious in America. It's a survey and report about life for atheists and agnostics in the Christian nation of the USA.
The survey reports that, people needed to be closeted about their beliefs, even with loved ones.
People got asked to go along with religious rituals and asked not to rock-the-boat... awkward.
People were belittled, ignored or discriminated against.
Does this sound anything like AA stories about nonbelievers getting the fish eye or cold shoulder? Episode 53 looks at this study and some recent AA history and how members are adapting. AA members are creating groups and writing literature to foster the community of AA without god or gods.
Recovery is more accessible than ever for a growing non-religious population who prefer a practical approach to faith-based recovery. It's not better, it's not revolutionary but it's legitimate and has a long, long track record.
In 1965 Bill W was talking about now AA ought to get more accustomed to both atheists and non-Christian believers who were accounting for much of AA's growth. In San Francisco, Dr. Earle of "Physician Heal Thyself" infamy was writing Steps and opening the door people who weren't interested in Divine intervention and also to newcomers with drug problems other than alcoholism. AA was changing. AA was growing. Today, on zoom, there over a dozen secular AA meetings throughout any given day where people can find recovery without having to accept anyone else's beliefs nor having to deny their own.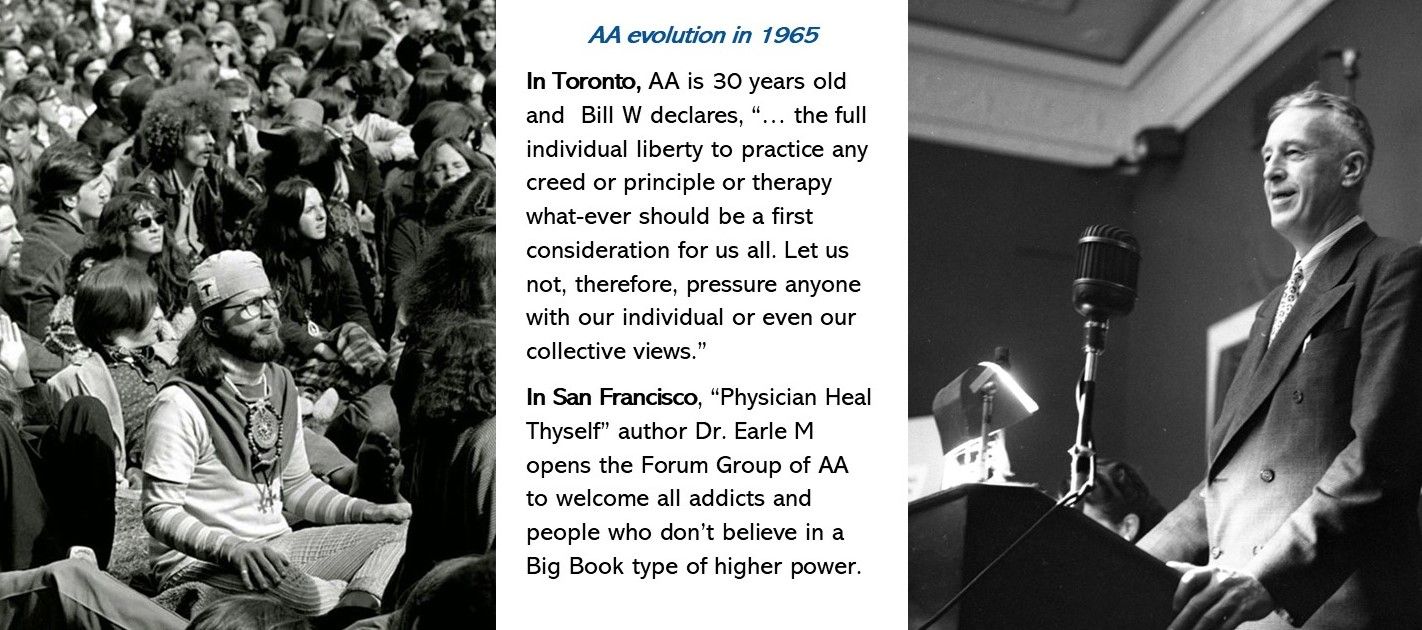 For the latest from Reality Check: Being Nonreligious in America and for a brief how, why and history of secular AA, please press Play and welcome. We're glad you're here.
Yes, we have music. The Montreal punk band, NOBRO has a new song out - a theme song for our pandemic... It's called, "Don't Die."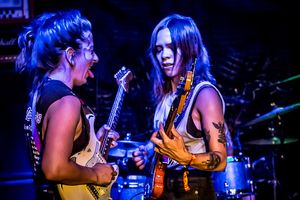 Read along (PDF) while you're listening. CLICK HERE
Check out the Reality Check: Being Nonreligious in America survey - great stuff. CLICK HERE
Visit NOBRO the Montreal Punk Band featured with their new song, "Don't Die." CLICK HERE
Picture Credit from IndieCan.com by Wendy L Rombogh Photography
Sarah E. Zemore, Lee Anne Kaskutas et al. (2018) https://www.journalofsubstanceabusetreatment.com/article/S0740-5472(17)30490-7/fulltext 
https://www.cochrane.org/news/new-cochrane-review-finds-alcoholics-anonymous-and-12-step-facilitation-programs-help-people 
https://www.psychologytoday.com/ca/blog/the-secular-life/201406/why-americans-hate-atheists 
https://static1.squarespace.com/static/5d824da4727dfb5bd9e59d0c/t/5eb0468b23f39b65de7ddb23/1588610795388/Reality+Check+-+Being+Nonreligious+in+America 
https://www.aa.org/assets/en_US/p-24_anewcomerask.pdf 
More on Dr. Earle M: https://rebelliondogspublishing.com/home/blog/musings-from-san-francisco-march-2019-rebellon-dogs-blog 
AAWS, Our Great Responsibility: A Selection of Bill W.'s General Service Conference Talks 1951—1970, New York: 2019  
https://rebelliondogspublishing.com/reading-room 
https://www.aatorontoagnostics.com/zoom-meetings.html