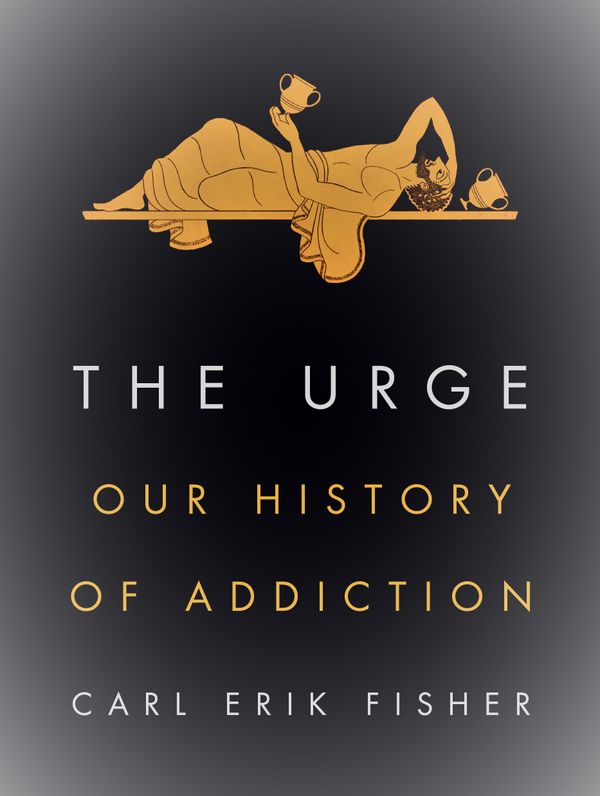 Rebellion Dog Radio (addiction/mental health and recovery) EPISODE 68 features our guest Carl Erik Fisher, Columbia University Psychiatrist, host of Flourishing After Addiction podcast, and author of THE URGE: OUR HISTORY of ADDICTION.
Our musical feature on Episode 68 is Goodnight Sunrise with their song debuting 02 22 2022 "One Pill."
Carl Erik Fisher's search for answers about mental health and addiction hasn't been satisfied by science and medicine; our trip with Carl takes us into a journey of history, art and philosophy. Sacred cows and wanting definitions and understandings be damned.
The Urge illuminates the extent to which the story of addiction has persistently reflected broader questions surrounding being human and care for (& connection with) one another. Fisher introduces us to the people who have endeavored to address this complex condition through the ages: physicians and politicians, activists and artists, researchers and writers, and of course the legions of people who have struggled with their own addictions. He also examines the treatments and strategies that have produced hope and relief for many people with addiction, himself included. Only by reckoning with our history of addiction, he argues—our successes and our failures—can we light the way forward for those whose lives remain threatened by its hold.
The Urge: Our History of Addiction reveals that the idea of disease and disorder are older than we think. A medical and community concern about (what we now call) substance use disorder) is not a 20th century construct...

"In 1606 Parliament passed an 'Act for the Repressing of the Odious and Loathsome Sin of Drunkenness.' Religious writers of the seventeenth century had log been describing drunkenness as a problem of 'addiction': in 1609, the influential Puritan John Downame bemoaned the fates of those who 'addict themselves to much drinking' and lamented how 'many of our people of late, are so unmeasurably addicted to this vice.' Addiction was no longer just an action one did but also a condition: people actively 'addicted' themselves to something, but were also 'addicted' by something else acting on them - like, of course, gin.
Medical writers during the Gin Craze drew on these developments and began using the word 'addicted' to explain the impaired choice of habitual drunkenness. However, it was far from a clear formulation. The word 'addicted' was usefully ambiguous and flexible..."
Enjoy this interview with someone who I hope will be offering sobering insights into the dialogue of addiction and mental health then and now, for some time to come.
The Music
Goodnight Sunrise, one of the most theatrical and engaging live music acts in Toronto, is missing their time on stage but they're "Not Dead Yet," as their last pandemic song reminded us. We always close with something musical and today it's their 2022 02 22 release "One Pill." Some acts I see in a lot of festivals and clubs I go to, seem to find it difficult to replicate on stage what they created in the studio. Goodnight Sunrise might have the opposite challenge: putting in a mp3 what we experience with their live performance. "One Pill" may have cured that problem for them. The song, seems to me draw from another list song about mild-altering escape, Huey Lewis and "I want a new drug," Or like the retro-psychedelic mental health trip that might still be humming to the 1960's Grace Slick song, "White Rabbit. Here are the "One Pill" lyrics ...
One pill to make you stronger 
One pill to wear you out 
One pill to make you wonder 
One pill to ease your doubts 
We're all just trying to get by 
Everybody's on their own supply 
Doesn't matter what you call it if it takes you higher 
We're all just living a lie 
Nobody gonna ask you why 
Doesn't matter what you call it if it takes you higher 
One pill to wake you up 
One pill to help you sleep 
One pill to hold you captive 
One pill to set you free 
You're looking in the wrong direction 
If you're looking for something to find 
And if you keep on staring at the same reflection 
You might as well be blind 
One pill to take you farther 
One pill to slow you down 
One pill to fuel the fire 
One pill to burn you out 
One pill to take you higher 
One pill to break the fall 
One pill to feel desire 
One pill to feel at all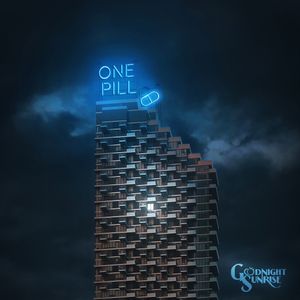 Click the pic for more Goodnight Sunrise.
And while you're clicking, Flourishing After Addiction is a podcast by Carl Erik Fisher that I have made a must-hear. I can't recommend it more; go bookmark it wherever you enjoy podcasts. 
Enjoy a few sample pages of The Urge: Our History of Addiction
Visit CarlErikFisher.com