Writer, Douglas Coupland wrote a 1990s book called Generation X and it helped dignify a generation lost in the shadow of Baby Boomers. If not for X, if not Coupland maybe there wouldn't be a Gen Y (18 - 36-year-olds we call Millennials now) or Generation Z who make up today's teenage alcoholics and addicts. Douglas Coupland said something in the Foreword of a book that I have on order by Rosa Harris called, Boomerville: Musings on a Generation that Refuses to Go Quietly. He wasn't talking about AA, he wasn't warning us about any generational communication-breakdown but let's hear him out: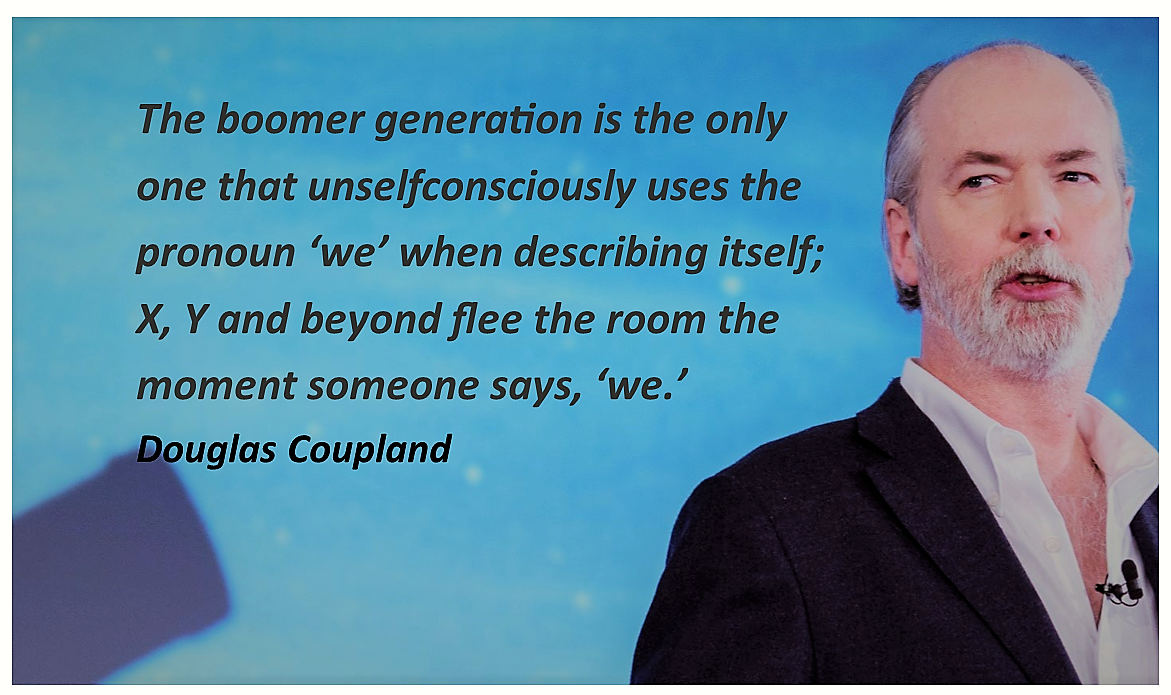 "We stood at the turning point,"
"We beg of you to be fearless,"
"…we continued to practice these principles in all of our affairs,"
"God as we understood Him."
It sounds like Coupland is looking right at "we" AAs as he's making this generational distinction. Episode 32 of Rebellion Dogs Radio takes a wide-angle look at demographics with some help from Pew Research Group. We look at some challenges with bringing up the idea changes to the literature with "unselfconscious" Boomers. That won't go well, but we have four ideas of how we can overcome communication-breakdown and ensure 12-Step rooms are as Next-Generation friendly as "we" surely are for Boomers (my generation).
Jon Cohen Experimental is the indie musical contribution to Episode 32 with the song based on a Buddhist folk tale, "Feed On Me."
Want to read along? If you want to download the transcript, visit our blog page by clicking HOW BABY BOOMER ARE HOLDING AA BACK & 4 WAYS TO FIX IT. If you are ADHD there's lots to read, lots of links and pictures, too.
Download or stream the show  below.