Rebellion Dogs Radio, a contemporary look at addiction, recovery and mental health – Episode 40 is a cross-border mental-health and addiction/recovery trip, from NAADAC (The Association for Addiction Professionals) October 5-9, 2018 in Houston Texas to Rendezvous With Madness addiction & mental-health film and art festival in Toronto, Canada October 10-21, 2018. Today's adventure is as told by two songwriters, two therapists and one photographer - a story of lilved experience of moms, dads, addiction, mental-health, recovery, treatment and art. I know, it's a lot for one show. It will all be clear in the interview with Dr. Laura.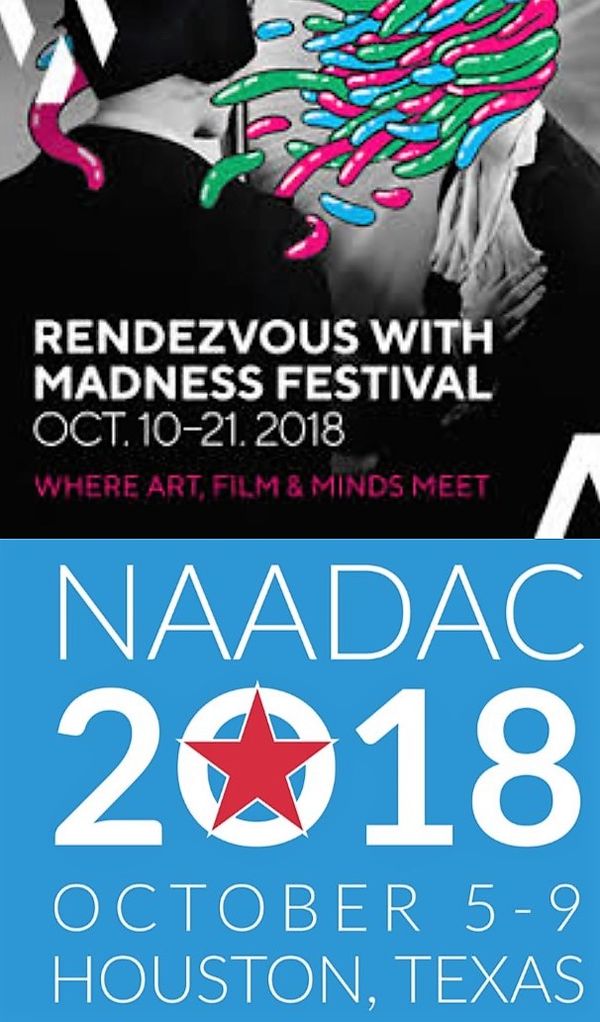 In order of appearance: 
Catherine MacLellan singer/songwriter is @ Ted Rogers Hot Docs Cinema on World Health Organization's International Mental Health Awareness Day, for the #RWMFest 2018, we saw the  premier of The Song and the Sorrow. This documentary looks at the life of Catherine's father, award-winning songwriter whose songs have been sung by Elvis Presley, Bing Crosby, Joan Baez, Ann Murray and at least 96 other performers.
"People ask me to perform his music;" daughter, Catherine MacLellan says in the documentary, "but I've been processing his suicide and I didn't feel ready." But on this day, producer/director Millefiore Clarkes and Catherine MacLellan shared the film that chronicles Catherine's search for answers about her fathers and her own depression. 
Dr. Laura Walsh presented in Houston at this year's NAADAC Annual Conference about A.D.H.D.  and addiction, two troubling conditions that, when comorbidity presents itself in a client, exacerbates the need for care and the challenges of treatment. Let's just say I sometimes share a wee bit of lived-experience about these things... so does Dr. Laura.
Letter to My Mother is a visual and literary body of work created by artist Branislav Jankic that seeks to raise awareness of and change the conversation around addiction, lifting the stigma and create an international support system for those suffering from substance use disorders. When the artist's mother, a former prescription drug and alcohol addict, was diagnosed with lung cancer in November 2012, Jankic, who had experienced his own struggles with addiction throughout his teenage years, began writing a letter to his mother expressing his regrets for their dismantled relationship and his misunderstanding of her struggles, hoping to show both love and forgiveness. What came from this was a photo-exhibit, a book and a film, all of which were featured at NAADAC 2018 and we share our one-on-one with Branislav. 
The new CEO and president of Women for Sobriety, Adrienne Miller is our guest, this episode, too. Women for Sobriety was founded by Dr. Jean Kirkpatrick in the 1970s, as Dr. Kirkpatrick saw that women's needs in recovery over addiction were different than what men need. Adrienne Miller picks up the reins of stewardship and Joe C and Adrienne talk about new duties and talk about this year's NAADAC Conference. 
The life of this year's NAADAC party was singer-songwriter John McAndrew who is the Recovery Music Specialist at Cumberland Heights in Nashville Tennessee – which offers both in and out patient drug and alcohol treatment. John presented about the brain, music and recovery, did some singing and got the whole audience singing as demonstration of the relationship between music and wellness. 
We will also enjoy the music of both Catherine MacLellan and John McAndrew in Episode #40, too – all in less than an hour, so hold on tight.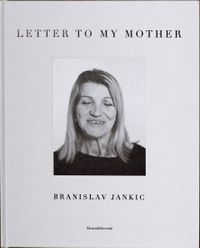 Letter to My Mother - A short-film was viewed on the Saturday night of NAADAC called, Letter To My Mother. Shot during the first photo exhibition of the project in New York in June of 2016. Following its screening to us in Houston, artist Branislav Jankic, producer Goran Macura, Ben Levenson of the Levenson Foundation, and Sherri Layton, a pioneer who's worked in treatment since 1977 and along with other hats, works on policy, advocacy and leadership.IndieCan Radio The film and the panel sparked a heartfelt post-viewing discussion. Mothers photographed in the project were in attendance, and they shared, too. This touching exhibit was a large part of why I set my sights on coming to Houston. I had the good fortune to chat one-on-one with Branislav Jankic 
CLICK below for links...
The 2017 If It's Alright with You - The songs of Gene MacLellan performed by Catherine MacLellan + other Catherine MacLellan music
John McAndrew The Ties that Bind
See the movie trailer: The Song And The Sorrow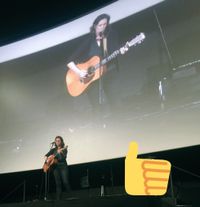 The Song and the Sorrow opened the 26th annual Rendezvous With Madness, a film and art festival devoted to addiction and mental health. Workman Art's Bruised Years Choir, a collective of singers with addiction/mental health lived-experience, opened the night with a couple of songs at the Hot Docs Cinema on Bloor W in Midtown Toronto. The documentary played,  The film's producer/director Millefiore Clarkes and Catherine MacLellan were on hand to talk about the film and field questions, Catherine played a few songs from her and her dad's collection. Then I had a chance to talk to Catherine MacLellan for IndieCan Radio.