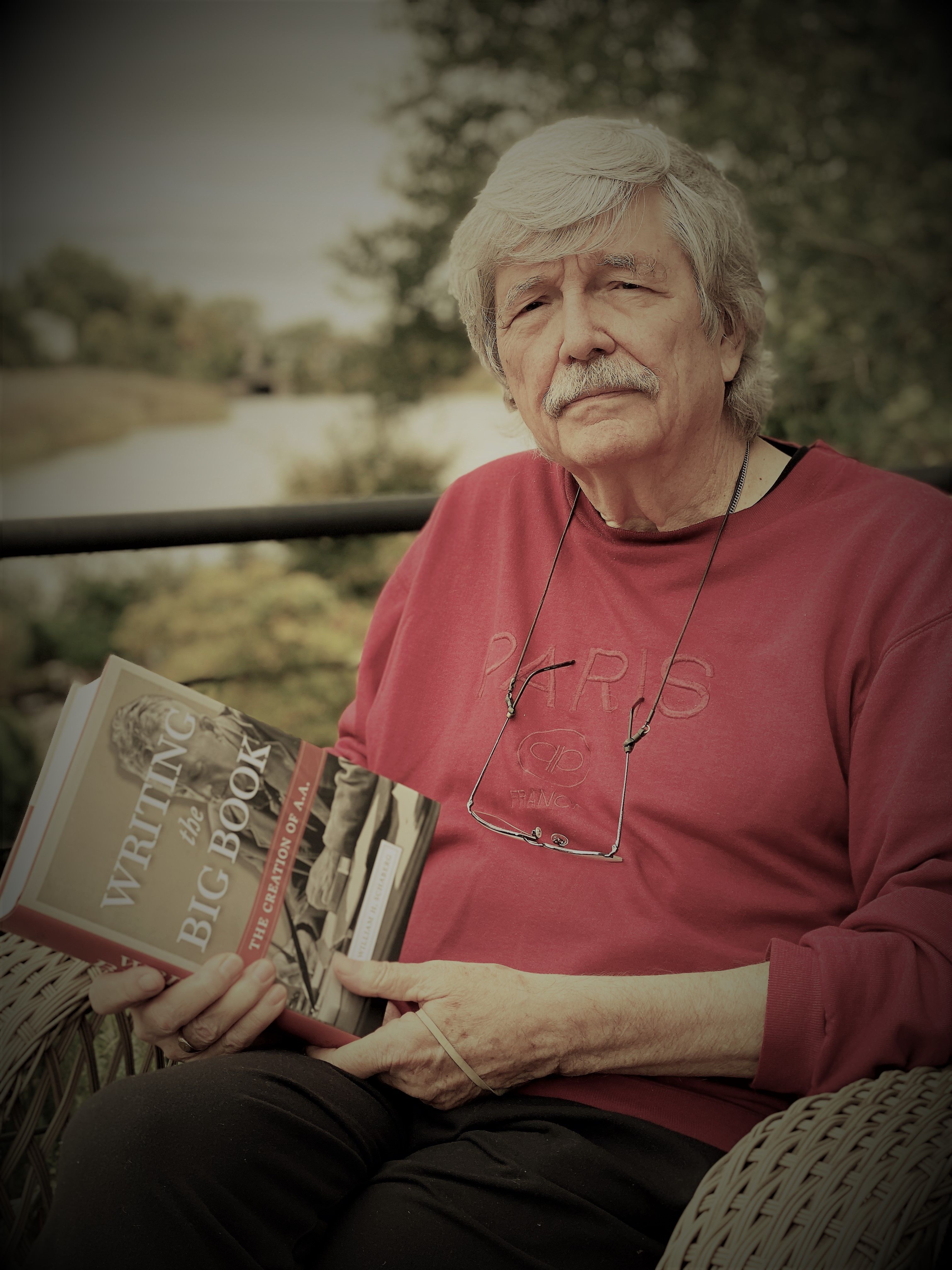 Have you ever seen someone pick up The Big Book, Alcoholics Anonymous and say, "How did I get sober? The same way as the first 100 members did, working the Twelve Steps, exactly as written in this book!"
Fun fact - or more accurately, fun facts about what we believe to be "facts." This narrative above is a compelling story; convincing, especially if you hear it repeatedly. In so many words, I've heard this, from the podium, from across the table, in coffee shops. The speaker is sincere; I don't doubt that this is how they got sober - working the Twelve Steps, as outlined in the book, Alcoholics Anonymous. But is that how the original 100 got or stayed sober? Well, we're going to talk about that on Rebellion Dogs Radio.
It's been 40 years since a scholarly account of early history was made available to us. It was Not God: The History of Alcoholics Anonymous by Ernie Kurtz. As of November 5th, the latest, Writing the Big Book: The Creation of A.A. by William Schaberg revisits early AA by comparing the stories we've all heard against contemporaneous records, letters, documents and the Lois Wilson , Bill W's wife, all tucked away in different archives.  
I'm a rare-book dealer," William Schaberg tells us. "I bought a Multilith copy of the book Alcoholics Anonymous which was printed two months before the book was published. I needed to know the rarity of what I held in my hands, so I went searching to find out how many copies were printed. I got mixed information; some said 100 copies, 200, 300, Bill Wilson himself once said there were 400 copies circulated. I applied to the General Service Office of Alcoholics Anonymous archives to do some research. In one of the 1940 AA reports it said that it cost $165 to print the copies so I was looking for the invoice to show me how many copies they got for their one hundred and sixty-five bucks. 
I never found the invoice. It's not to be found in GSO in New York or in Stepping Stones (Bill and Lois Wilson's home in Bedford NY). Looking at the back story, what I did find were documents from 1939, 1938 and going back further, 1937. So much of what I was reading contradicted what I had heard over the years, what Bill Wilson himself had said in recounting the early years of AA. I was fascinated with the fact that these documents didn't stack up with what I thought to be AA's history. I thought I'd write a book about it. I thought it would be a 250-page book, focused on just an 18-month period from the book's conception, October of 1937, to April 1939 when it was printed. Now it turned out to be a very big book—600 pages of text; that's because there was so much raw data from primary documents, I just couldn't drive by some of that stuff."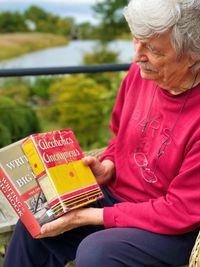 On Rebellion Dogs Radio Episode 49, author William Schaberg takes us through his great reveals of eleven years of primary document research. Schaberg challenges what many have been told about the "running blind" days of AA. He's not fault-finding; he's fact-finding. "The truth will set us free," right? Some of AA's most re-told stories are accurate and some of it is parables, the essence of what happened but not exactly factual; in some cases, mythical. 
Ernie Kurtz & Katherine Ketcham, wrote in 2014: 
"What is the relationship between narrative and myth? Myth often presents itself as narrative… Does that somehow invalidate it? Perhaps, for some individuals. But if we remember that 'a myth is something that never happened because it is always happening,' the narrative wrapping may be deep truth's best alias. There is something about how people hear such stories."[i] 
So, I believe the person who tells how they got sober, while waving The Big Book in their hand. I believe what they mean - but not all of what they say. Following the Steps, as laid out in the Big Book of Alcoholics Anonymous, that was their salvation. About that: this dutiful adherence to Big Book instructions as roadmap to recovery may be truer of our most recent 100 AA members than it was of our first 100.
However, "by the book" isn't my story; it isn't every AA story of recovery. I worked the AA program to the best of my ability. I never read the Big Book or heard it quoted as borrowed authority by 1970s Montreal AA members, where I came from. We AAs talked about AA and the Steps in their own words based on our own worldview. I was sober over ten years and living in Toronto before I ever owned or read, Alcoholics Anonymous. Hearing this pervasive chorus of "as described in the Big Book" over and over again for the last 30 years, it sometimes made me wonder if there wasn't something wrong with me or how I got sober. Was there a place in AA for me?
Was I so strange? 
Was my sobriety on shaky ground? 
Wait until you listen to Episode 49 for the rest of this story.
You'll hear AA mythology tested against what documents reveal about the going on of 1937 to 1939 AA. Bill Schaberg unpacks some of our persistent myths: Myth # 1) the Big Book - a collective writing. Why have we been told that Bill W was "the umpire" as all of AA was petitioning for their own slant on the the book? It's not a conspiracy; it's the normal way storytelling is shaped.
"Victory has many fathers; failure is an orphan." Count Galezzo Ciano, 1942[ii] 
Myth #2, the genesis of the Twelve Steps of AA. Myth #3, the co-founder myth, still makes Schaberg crazy when he hears these stories repeated. We'll let him tell you all about it.
William Schaberg reflects, "The idea that we have to read the first 2 ½ pages of "How It Works" at every meeting-if you're going to four or five meetings every week it becomes blah, blah, blah-I've been to meetings where people just skip the first ten minutes of the meeting because it's the same stuff being read every meeting. So why are we doing that? 
AA is a mystery, and I'm happy that it's a mystery. But as long as AA keeps evolving and I hope this book is at least a small element in the way AA evolves over the next 20 or 30 years—hopefully. We need to start opening up and talking. Whether you like this book or you don't, if you rail against the heresy of it, and I'm sure there will be people who do that, we need to start talking about this stuff.
We need to get to a place where we can survive. The longer we go; the longer the time distance from 1939 when The Big Book was first published, the more incomprehensible it is to people, the less relevant it is to people."
Fact Check/Correction:
Around 55 minutes into the podcast I misquoted AA's own statistics from GSR. I was referring back to a blog "Founders, Followers and Flounderers," when I talked about how AA has grown in America this century and we've suffered losses in Canada and Internationally. I said "there are less groups in Canada and Internationally today, compared to the turn of the century. To correct, it's 16% less members in Canada and 31% less members Internationally (non-USA/Canada).

HOT OFF THE PRESS: William Schaberg Q&A on TheFix.com
Order Writing the Book
Visit WritingTheBigBook.com
[i] Kurtz, Ketcham, Experiencing Spirituality: Finding Meaning Through Storytelling (2014), p 156 
[ii] Italian diplomat Count Ciano quoted this local proverb in 1942. JFK, in a 1961 reaction the Bay of Pigs also said, "Victory has 100 fathers, defeat is an orphan."